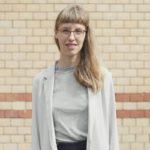 Johanne is a Danish psychologist trained in behavioral methods and the co-founder of It's Complicated. She completed her education as a psychologist at the University of Copenhagen in 2013, with a master's degree and experience within the fields of narrative therapy, cognitive-behavioral therapy and acceptance and commitment therapy (ACT).
Reading Time:
3
minutes
Last Updated on September 19, 2023 by It's Complicated
I'm a psychologist and I'm a mother. This combination means that many people assume that I have a superior psychological approach to mothering. Spoiler alert: I don't. But two daughters and endless conversations about what it means to be a mother, have left me with a comforting learning I'd like to pass on. This I've put into a letter to the new mother.
Dear new mother,
Depending on your journey to becoming someone's mother, you probably have certain expectations about the type of mother you will be. Will you be an attachment parent? Or perhaps a SMUM?
Myself, I had strong yearnings for maternity since I was a teenager, I didn't get pregnant easily, and I only listened to the women whose identities as mothers grounded them. Therefore, I thought that when I finally got the chance, I would be the epitome of a fulfilled mother. The tasks of mothering would be the first tasks that would feel natural and instinctive to me. So I thought.
But the first learning on my journey was this: motherhood has a way of turning your expectations upside down. When the baby lands, even if you happen to be one in a million who is handed an easy baby – latching on and sleeping through the night from day one – things rarely pan out how you expect them to.
Maybe the love doesn't feel as intuitive as you thought it would (is it even there?), maybe you hate breastfeeding, maybe the helplessness of a baby freaks you out more than you could have ever imagined, maybe you mourn the previous intimacy of just being two, maybe the newfound mother identity makes you feel weirdly invisible. This is all normal. This is all part of how it can be as well.
Even though I live in a country that supports new mothers more than most places – daily visits from a postpartum midwife covered by the health insurance being what helped me the most – I experienced a lot of negative feelings in the months ensuing my first daughter's arrival.
Through my studies and work I knew a thing or two about postpartum depression, mainly that the most common symptoms included depressed mood, excessive crying, withdrawing, fatigue, anhedonia, etc. – boxes I didn't tick off. So what was wrong?
The limiting discourse about the way a first time mother is supposed to react to meeting her baby for the first time was what was wrong. The image of the infatuated, oxytocin-smitten, and lioness-like mother receiving her baby after nine months of umbilical symbiosis, had been folded unnoticeably into my consciousness. Though I had always considered myself laissez faire – the type to choose chill over ambition – I found myself bogged down by happiness expectations. I had assumed the baby bubble to be the joyride of a lifetime, but what I got instead was the sticky, cagey feeling of everything being an arduous task that had to be learned. This is also what motherhood can be.
So dear, new mother, learn this sooner than later: love is a verb, and so is mother. You mother someone to become that someone's mother, whether or not that child developed in your womb. I don't just say this because it took me many, many months of mothering my daughter before I identified as her mother. I say it because it's one of my most heartfelt convictions: You have to act lovingly, if you want the feelings of love to follow. Similarly, you have to care for and mother someone to grow into that someone's mother.
So don't fret if your heart doesn't grow three sizes upon meeting your baby. There are as many good enough ways of transitioning into motherhood as there are mothers, and before you know it you'll have found your own, unique way of loving as a mother.