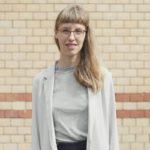 Johanne is a Danish psychologist trained in behavioral methods and the co-founder of It's Complicated. She completed her education as a psychologist at the University of Copenhagen in 2013, with a master's degree and experience within the fields of narrative therapy, cognitive-behavioral therapy and acceptance and commitment therapy (ACT).
Reading Time:
2
minutes
Last Updated on October 13, 2023 by It's Complicated
A little late into January It's Complicated looks back on another intense year. Despite the dreary backdrop of winter, wrapping up feels hopeful, and last year's learnings will focus our efforts in 2023 to create a thriving community of care and support for therapists and therapy-seekers alike.
While your average startup focuses on growth above all, most of our attention last year went to the social, non-profit initiative Therapists for Ukraine. 2022 showed us that when mental health professionals are offered a platform to do pro bono work, they gather from all over the world, and make themselves available.
So while milestones and key performance metrics were put to the side, the community of mental health volunteers became stronger than we could have imagined.
The war is still ongoing, while other disastrous world events are impacting people's physical and mental state. And so the need for community, social initiatives and mental health support is bigger than ever.
This motivates us to ramp up It's Complicated's community, with which we mean: In 2023 we will dedicate ourselves to build a feature, so that the platform will support not just the therapy process, but also a process of connecting with and contributing to a mental health community.
A defining characteristic of It's Complicated is that it's built for therapists by therapists. We are two therapists, a behavioural one (me!) and a Jungian analyst (Jakob!), who had some human needs and business needs that needed solving, and who saw that therapy had its limitations. Sure, therapy can transform an individual's life, but where was the social element, we wondered? And how could we tap into the power of our (at the time Berlin-based) little community and the potential of technology to create a safe space for our fellow peers to do their work and connect with each other.
So we started as a group of therapists in Berlin who met to discuss colloquial topics around being in private practice, and the beta version of It's Complicated was a simple directory giving said therapists online profiles for therapy-seekers to find them. Then hit the first wave of Corona and we launched a GDPR-compliant video tool, so the therapists could move the sacredness of their therapy into the online realm. Shortly after we discovered that we weren't the only therapists spending far too much time on invoices, resulting in our invoicing feature being deployed. To sum it up, our roadmap has been defined by what our therapist peers and we ourselves needed in order to thrive and do good therapy.
Now, to complete the circle, we want to return to the group of therapists that met regularly back in 2019. We want to bring this community of peer support and knowledge exchange online, but away from social media and in a secure environment. We realize that before the online tools, we had an active community, and that to fully realize the potential of community, there needs to be an easy and safe way to come together. This is what we will dedicate this year to and we hope you will stay along for the ride!