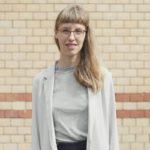 Johanne is a Danish psychologist trained in behavioral methods and the co-founder of It's Complicated. She completed her education as a psychologist at the University of Copenhagen in 2013, with a master's degree and experience within the fields of narrative therapy, cognitive-behavioral therapy and acceptance and commitment therapy (ACT).
Reading Time:
< 1
minute
Last Updated on October 13, 2023 by It's Complicated
I actually recorded this podcast interview back in late January. That's right, more than half a year ago. But back then I was suffering from a combination of seasonal affective disorder and a near burn-out from thinking I could manage several jobs at once.
Furthermore, a couple of weeks after I recorded the episode, Russia invaded Ukraine, and with war looming over yet another nation, I honestly forgot that I was in the process of doing a monthly podcast series.
Fortunately, what Sophie and I spoke about didn't lose its relevance. On the contrary, online therapy has proven vital, with people fleeing Ukraine whilst receiving counselling from online therapists offering pro-bono sessions in the Therapists for Ukraine initiative.
Since COVID, many therapists have moved their entire practices online, and as a consequence they are adept at video therapy and able to offer their services to people all over the world, not just located in their proximity. And some therapists, myself included, never went back to the physical office. In fact, a fundamental shift seems to have happened, where many therapists have experienced firsthand the intimacy and very far-reaching potential entailed in the online format.
This is the brunt of what my dear colleague, Sophie, and I explored in this more than 6 month old but nevertheless very timely conversation: Online therapy and it's thrilling possibilities, but also some of the scarier aspects of online community, that is, online radicalisation.
I also try to pick Sophie's brain for an analysis on why I'm so insistent on sloppy sound.
I hope you enjoy!