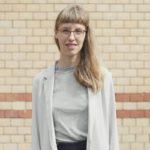 Johanne is a Danish psychologist trained in behavioral methods and the co-founder of It's Complicated. She completed her education as a psychologist at the University of Copenhagen in 2013, with a master's degree and experience within the fields of narrative therapy, cognitive-behavioral therapy and acceptance and commitment therapy (ACT).
Reading Time:
< 1
minute
Last Updated on October 13, 2023 by It's Complicated
In this here third episode of the second season of the It's Complicated podcast, Megu and I talk about her psychodynamic training, the fast-paced nature of working at a psychiatric hospital, the best things to come out of a therapeutic relationship, and much more.
What happens when you combine art and therapy? Art therapy of course, and until recently that was about the only thing I knew about this modality. Or maybe this isn't entirely true, because I also knew that art making in itself has a therapeutic effect, and this fascinating relationship is what I set out to explore in my conversation with Berlin-based art therapist Megu Kitazawa.
Have a listen through Spotify and Apple Music and read more about Megu's work here.