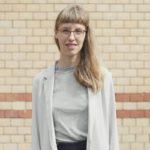 Johanne is a Danish psychologist trained in behavioral methods and the co-founder of It's Complicated. She completed her education as a psychologist at the University of Copenhagen in 2013, with a master's degree and experience within the fields of narrative therapy, cognitive-behavioral therapy and acceptance and commitment therapy (ACT).
Reading Time:
< 1
minute
Last Updated on September 19, 2023 by It's Complicated
In the first episode of the second season of the It's Complicated podcast, I, Johanne Schwensen, speak with therapist Gemma Autumn about perfection, tree hugging, energy work, and when companies pay.
In season 2 of the It's Complicated podcast we wished to take a peek behind the profiles of the therapists on the platform. I wanted to actually get to know them a bit more than what is possible through short calls or a written exchange, and let them speak about what led them to become the therapists they are today, what philosophies and cosmologies inform their work, which particular idiosyncrasies make up their practice and so forth.
I'm pleased to kick off this season with the cozy and therapeutic conversation I had with the fittingly named Gemma Autumn, who besides being an Integrative Counsellor, also is a practicing artist and energy worker. We talk about what makes the perfect counsellor, what it means when companies pick up the tab, wild therapy, reiki, and much more.