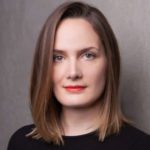 Florence has lived in Berlin since 2010 and enjoys working with creatives and individuals with different backgrounds and cultures. Native German, fluent in English and Spanish.
Reading Time:
8
minutes
Last Updated on October 13, 2023 by It's Complicated
In this episode of It's Complicated, we continue our exploration of the conditions and challenges of mental health within the electronic music industry. Here I speak with Florence Jimenez Otto, a coach and counsellor who has grown a practice focused largely on working with electronic music industry workers, DJs, and artists. Her work is shaped by her background in the industry including working in a PR firm and managing a resident DJ at Berlin's most famous night club, Berghain. Florence's experience and knowledge of the industry combined with therapeutic approaches such as CBT (cognitive behavioral therapy) enable her to connect and work with her clients at a particularly granular level. In this interview, we discuss her path to where she is now in her career, the practical and existential challenges faced by music industry workers, the growing trend of mental health awareness in electronic music, and the question of who is responsible for well-being – the industry or the individual.
Reece Cox:
I understand your background in electronic music has given you a lot of tools to help the clients that you work with now. Before we get into the details of your practice, I'm curious about your own history and why you chose to leave your position working in PR and artist management to pursue a career in mental health.
Florence Jimenez Otto:
This decision was a process for almost two or three years. I think for many outsiders the music industry seems to be quite a glamorous and super cool place because you get to know all these inspiring artists, you get invites to parties, you have access to festivals, and you have a cool lifestyle. But what many outsiders don't know is that many artists and professionals have really high workloads and are extremely hard working. What motivated me to make this career shift was a mix of different aspects.
First of all, I realized that I didn't feel inspired anymore. Even when the projects and the artists were changing, the work kind of felt repetitive for me. There was no intellectual challenge anymore. And at some point, I realized that I had become a quite judgmental and bitter person. A big part of my identity was based on the work that I was doing, was based on the scene, and it didn't make me happy in the end.
As I said, it probably was a mix between my personality, my values at that time, and my work environment, which brought me to the state where I was only functioning and I had lost contact with myself. One morning I got up and was trying to write and send an email, and I was physically not able anymore which was weird. In retrospective, I realized the pain my body was forcing me to take a break.
I realized that there was nowhere to go to seek psychological help within my profession. It was also quite hard to speak up about it because I was too afraid that people would think I'm weak. Of course, I had no financial backup plan. I never had unemployment insurance, but there was no real turning back to the old setting which was also quite liberating because I thought, "I can follow the idea that I had in my mind for a long time," which was doing training and coaching.
RC:
Did your desire to work with music professionals come out of a need that you had at some point?
FJO:
This was one motivation, but the other main motivation was that I've seen so many artists and coworkers struggling with anxiety and exhaustion and conditions that had a quite negative impact on their mental wellbeing.
RC:
If I understand you correctly, it sounds like your needs were relatable across people in the field, but there wasn't a lot of support in general for these specific problems.
FJO:
I was missing someone who could understand the dynamics of music professionals just to answer your question from my position. What I still see is a lot of social anxiety, and the line between private life and the music industry related network is getting quite blurry in that field. The scene, in my opinion, is quite small even if it's operating on an international level. So, it's really hard to speak up without being judged.
This social anxiety was affecting me, but it was also something I've seen with many artists. By that, I mean the scene is basically a people business, and your network is crucial. Maintaining good relationships with other artists, bookers, journalists, promoters, etc. is important for the work that you are doing. Also, image, branding, public perception, is as important as your talent, and people really do care about what kind of scene you are in and what kind of label you're on, what you look like, what you post to Instagram, who's your agent, are you with a big agency and so on.
So, I think it was a mixture of my personal experience and what I have seen that other people are worrying about which inspired me to do this training and coaching.
RC:
After coming to the decision that you wanted to pursue a career in mental health, did you have any idea that you would end up returning to music in some way?
FJO:
I think in the process of my recovery, I was at the point where I thought, "Okay, I really have to break up with the music industry." But after a while, I thought, "I'm still feeling emotionally connected to the scene and starting this new thing, why not share my experience of all these years, bringing in some professional knowledge and combining these two things to support other people?"
In the beginning, I didn't know if anyone would be interested in this, but if there was no turning back to the old setting, I thought, "If no one is interested in this, I still can offer coaching to other people, job coaching or whatever."
RC:
I'm curious about the way in which your previous career and lifestyle inform your practice as a coach. Can you give me an example of the kind of issues one might face working in music?
FJO:
I can summarize it to two things. One of them is that people have a certain image in their mind that they feel they have to fulfill and make a big effort to fulfill it, but it somehow is not working out for them. And the other one is that people are not clear about what they are doing, what they are trying to achieve and, more importantly, why. For example, why do you do music? Do you do it for self-expression? Do you do it for cultural impact? Why do you DJ? Do you do it for the money, or the fame, or the lifestyle? These are all quite individual questions, and they hinge on your values and also to what you are willing to sacrifice.
RC:
As you are alluding to, pursuing a career in music is, of course, rather risky. Income can be low and consistent, and even if one does find success, there's no guarantee it will necessarily last. Is there ever a point at which you feel that it's the ethical thing to do to recommend a person consider another career?
FJO:
If the person is not happy or things are not working out for them, there's always a reason. I think this links back to the previous point I was saying. Do they know why they are doing it and why it's not working out? Of course, these can be external factors and conditions, but it also has something to do with how you deal with certain conditions, how you react to certain things.
Part of my work in the collaboration with my clients is to analyze what could be an alternative perspective, what could be an alternative way to react on things, what could be a healthy response or way to reframe certain beliefs to make a change.
RC:
So, the primary goal is to find clarity regardless of the outcome.
FJO:
Yeah, and also developing a Plan B, an alternative scenario.
R:
This sounds a bit like Cognitive Behavioral Therapy. Is that what your training is in originally?
FJO:
I learned a variety of different techniques, and some of them are related to cognitive-behavioral therapy (CBT) which means that we are trying to be more aware of certain beliefs and to analyze emotions and the behavior that is connected to these beliefs, and more importantly, to refrain them or to counter them with healthy responses.
I also apply techniques of communication psychology and approaches that focus on your resources, on your talents, on your strengths. Basically, I would say that all the different methods and techniques are quite a solution and outcome orientated.
R:
And how do these techniques play out within a session?
FJO:
I can tell you about my favorite exercise. I use a kind of log sheet, where I ask the client to write a journal of certain situations. For example, I received an email from a booker which is a neutral situation but there is an automatic thought attached to it: "This booker doesn't like me."
What is the automatic reaction? "I kind of feel a little bit aggressive. I feel a little bit anxious. Why doesn't he like me? I feel the need to defend myself."
And on the third column is, "What could be an alternative thought? What could be a healthy response to that?" Which, for example, in this specific case, "He or she might just have had a very stressful day, and this is not against me."
I give homework, to keep a journal of automatic thoughts, automatic reactions, and at the same time developing healthy responses. If you do that several times, then you realize that there's an underlying pattern. Once you realize the pattern, it's easier to be more aware of your automatic thinking.
What I don't see or what I'm aiming for is more education and to create more awareness about the dynamics of this industry. And, of course, the dynamics, that's quite a complex topic, starting from demands of tour life, to social anxiety, to the pressure of posting something on social media. The nature of freelance work, which comes along with an unpredictable future to generate an income, no backup plan, and the nature of creative work, which comes with some insecurities with the lack of recognition and how all these different things affect oneself.
I think that a lot of people just do what they're doing for many, many years but somehow not feeling comfortable because they don't know about these processes I was just talking about. Does it make sense?
R:
Perfect sense. Generally speaking, I'm aware of counselors and therapists using techniques like CBT. It's a fairly regular practice now, but I personally have not encountered someone with your exact specialty. Is this uniquely your niche, or do you know others who practice in the realm of the music industry and specifically the electronic music industry?
FJO:
Actually, it's not really unique. For example, in Hollywood or the U.S., I think it's quite common. It's kind of like a new thing in the electronic underground music scene, but I think the electronic music scene is not really underground anymore and because the scene has similar infrastructures as the big entertainment industry.
I remember when I started working here in Berlin, it was kind of like an underground scene at that moment, but since the time I moved to Berlin and started working here, it was already in the beginning of the transition to the point where we are now, which is a highly professional entertainment industry where a lot of money and high artist fees are involved and a lot of different professions came up such as tour manager, social media manager, manager – the differentiation between a manager and a point agent – and so on.
So, for me, it's like a natural process. It's a natural step that also mental health coaches, or therapists, or counselors, or consultants, however you name it, are coming up.
R:
Broadly speaking, the subject of mental health, mental health practices, awareness, and so forth has been quite popular within underground and experimental electronic music recently. Do you have any ideas as to why that is and why it's happening now?
FJO:
Because, I think, we are now more aware of the importance of mental well being compared to a couple of years ago. And we are more aware that it's good to maintain the right balance between private life and music life. That we need a more sustainable music industry, and that we can all focus on what matters, what this should be all about, actually, which is the love and passion for music, and sharing and enjoying moments together.
R:
As public awareness of these issues is raised, do you see a responsibility for building a healthier culture falling primarily on the industry or on the individual?
FJO:
Unfortunately, it is an individual responsibility, and I think there would be less pressure if, on an organizational level, the structures would be different. But I think that's a quite complex topic because the electronic music industry is an independent industry. This is based on independent agencies, clubs, cultural institutions, and there is not much public funding to support these structures. And there are not so many financial backup plans or securities for those working in the industry.
I think all these conditions, they're tough in themselves. They're quite difficult and they put a lot of pressure on artists in the profession.
…