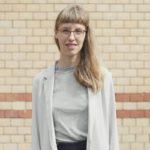 Johanne is a Danish psychologist trained in behavioral methods and the co-founder of It's Complicated. She completed her education as a psychologist at the University of Copenhagen in 2013, with a master's degree and experience within the fields of narrative therapy, cognitive-behavioral therapy and acceptance and commitment therapy (ACT).
Reading Time:
2
minutes
Last Updated on September 19, 2023 by Jade Lin
Dr. Dirk Stemper is out with a new book that will serve as a guide to overcome toxic relationships. It is called "Escaping Toxic Ties. Unraveling & Defeating Destructive Relationship Habits", and can be bought online.
Psychology Halensee is pleased to announce the release of its new book, "Escaping Toxic Ties. Unraveling & Defeating Destructive Relationship Habits". Available on Amazon from today, this comprehensive guide offers deep insights and practical advice for anyone wishing to free themselves from the chains of toxic relationships.
In a society where toxic relationships are all too common, this book serves as a valuable resource for those seeking to understand and overcome destructive relationship patterns. Drawing on years of experience in the field, the team at Psychology Halensee skillfully addresses the complexity of these relationships, providing readers with actionable steps to regain control over their emotional wellbeing.
"Our goal is to empower individuals trapped in toxic relationships in any context, helping them to recognize unhealthy patterns and providing them with the tools to break free," said the author. "We believe that everyone deserves mutual respect, trust, and emotional safety. This book is a step towards making that belief a reality."
The e-book version of "Escaping Toxic Ties. Unraveling & Defeating Destructive Relationship Habits" will be available for free on Amazon on May 15th and 16th as a special release offer. For more information about the book, visit: https://bit.ly/3IbFdpf.
Psychology Halensee encourages readers who find value in the book to leave a review on Amazon. Such reviews will not only assist other readers in making informed decisions but also help in raising awareness of this important issue.
About Psychology Halensee
Psychology Halensee is a private psychology practice committed to providing compassionate and effective mental health services. Dr. Dirk Stemper is dedicated to helping individuals navigate their mental health journeys and live more fulfilling lives.