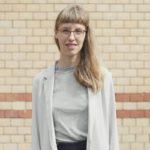 Johanne is a Danish psychologist trained in behavioral methods and the co-founder of It's Complicated. She completed her education as a psychologist at the University of Copenhagen in 2013, with a master's degree and experience within the fields of narrative therapy, cognitive-behavioral therapy and acceptance and commitment therapy (ACT).
Reading Time:
< 1
minute
Last Updated on October 13, 2023 by It's Complicated
Oh wow, this weekend Jakob Lusensky and I had our first stop on the It's Complicated tour. And what an invigorating vibe we encountered from the blossoming therapist community in Amsterdam. Around 20 therapists from diverse backgrounds gathered to discuss life in private practice in the Netherlands.
It was fascinating to see how many commonalities existed between this international group of therapists and the one we are affiliated to in Berlin. Like us, these therapists also sought creative exchange and mutual support in their work. Additionally, similar to Germany, most of them faced the stress of being expats in a city with complex and restrictive bureaucratic requirements, especially regarding licensure.
Friday's meet-up was not only a testament to the enriching experience of bringing together a diverse group of therapists but also a demonstration that a thriving therapist community has the potential to resist the forces that threaten to commodify and devalue therapy while alleviating the isolation often felt in this profession. In fact, this is what I am most eager to explore with It's Complicated: The activism and transformative potential of a therapist community.
As a therapist, it is an honor to aid individuals in their healing journey but imagine the magic that could happen if I were part of a worldwide support network of inspirational peers. Since Wednesday, hundreds of therapists and counting have signed up for the community, and they are already benefiting from peer support, resource exchange, and client referrals. I suppose we are about to witness the results firsthand!