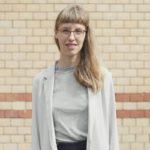 Johanne is a Danish psychologist trained in behavioral methods and the co-founder of It's Complicated. She completed her education as a psychologist at the University of Copenhagen in 2013, with a master's degree and experience within the fields of narrative therapy, cognitive-behavioral therapy and acceptance and commitment therapy (ACT).
Reading Time:
2
minutes
Last Updated on October 13, 2023 by It's Complicated
I'm sorry to already bring this trope of a term up, but damn is it currently relevant in my day-to-day. Work-life balance. There, I said it.
It's going to be an ongoing struggle for me, and for the early stages of this adventure of growing It's Complicated, work is seeping into my dreams and my relationships, I'm letting myself be gripped and immersed and somewhat obsessed, because I've really never tried having this much agency and this many inspiring people in my work life.
Most people make the opposite transition of mine. They are corrupted by the startup world, crushed by capitalism, and burnt out by expectations of growth, and hitting some kind of rock bottom makes them realize that the meaning of life is connection, not capital. And so they become a coach, therapist, teacher, mentor, or any kind of profession that allows them to be of service and connect with others. So why would I leave that to build a startup and risk chronic insomnia and brutal bouts of performance anxiety like Richard Hendricks in Silicon Valley?
Because I want to believe that a relentless focus on community and connection as two of It's Complicated's main ingredients will enrich the project with a "therapist ethos". But also because — many people might not know this — being a therapist is a lonely trade. When I had my own little secluded practice room, I was only speaking to clients and my supervisor, and was always longing for more community.
So no wonder I'm currently so fulfilled. Not only is helping therapists thrive through community the beacon of the project, but I get to soak up peer exchange and support from the organically growing team that makes up the heart and backdrop of it's Complicated. While my fleeting emotions have been a rollercoaster of doubt, confusion and outmost clarity, a constant throughout this entrepreneural journey has been social enrichment. And as long as this is the case, I'll let my boundaries be blurry.