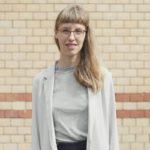 Johanne is a Danish psychologist trained in behavioral methods and the co-founder of It's Complicated. She completed her education as a psychologist at the University of Copenhagen in 2013, with a master's degree and experience within the fields of narrative therapy, cognitive-behavioral therapy and acceptance and commitment therapy (ACT).
Reading Time:
2
minutes
Last Updated on October 13, 2023 by It's Complicated
My soon-to-be 4 year old daughter has started counting her grandparents' wrinkles and exploring how the amount might relate to death. And it's not just her who has an increased interest in mortality. For many people, life's end feels more relevant to contemplate due to the pandemic. So why not attend a death cafe?
I learned about the concept of Death Cafés just an hour ago, and I had two simultaneous urges: To attend one sooner rather than later, and to write about its existence. I love cake and coffee. I love talking about difficult life topics. How have I never heard about this before?
It was psychologist, therapy consultant, and community coordinator of It's Complicated, Ana Schmidt, who introduced me to the concept and invited me to her first Death Café, but the idea was born back in 2011, when Jon Underwood gathered a group of people to talk about the finitude of life in his basement based in East London.
Tens of thousands of death cafés have taken place in more than 70 different countries since Underwood took the first initiative and all across the mission is "to increase awareness of death with a view to helping people make the most of their (finite) lives".
A couple of years ago the founder of the movement actually died, but the cafés are alive and growing by the day. I haven't seen any precise stats, but I counted and just in the next week, meaning from the 25th to the 31st of May 2020, there are 44 virtual death cafés happening worldwide. Understandably, there seems to be a surge of interest in talking about death and connecting with others over deep talk in the last months.

The idea is that the cafes always be offered on a not for profit basis, in an accessible, respectful and confidential space, with no intention of leading people to any conclusion, product or course of action, and that there alongside the conversation is refreshing drinks and nourishing food – and cake!
Death Cafe is a 'social franchise', meaning that people who sign up to their guide and principles can use the name "Death Cafe", post events to their website and communicate publicly as an affiliate of Death Cafe. In a way you could say that it's a death positivity movement, encouraging more openness about the dying process and end-of-life topics.
Death is weirdly removed from everyday life, while being the most ubiquitous phenomenon of them all. So if you're just a bit like me, the potential in these meetings instills hope and excitement in you. The cafés are waiting for us, with no contractual binding, but with space and containment to talk about the shadow and taboo that we fear most.
Read here about the forthcoming meetings, and perhaps I'll see you there?