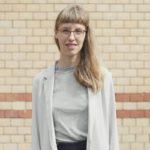 Johanne is a Danish psychologist trained in behavioral methods and the co-founder of It's Complicated. She completed her education as a psychologist at the University of Copenhagen in 2013, with a master's degree and experience within the fields of narrative therapy, cognitive-behavioral therapy and acceptance and commitment therapy (ACT).
Reading Time:
2
minutes
Last Updated on October 13, 2023 by It's Complicated
The story of It's Complicated follows the typical Berlin-based start-up trajectory. Two freelancing friends had a problem that the idiosyncratic environment of the city helped them solve, in their case, how to grow and manage an international therapy practice. Their needs led them to form a community of like-minded practitioners, and soon the community was not just a group of people meeting for in-depth clinical conversations, but also a digital network of private practicing counsellors offering their services on the platform It's Complicated. 
Not even a year into the slow and peaceful birth of their idea, Corona came around to wreak havoc on the world at large. And so, from being a group of therapists and counsellors who had their physical location in common, the network started branching out into the world, as online therapy became a necessity. Now the only thing that counsellors who are part of the platform have in common is their status as private practicing mental health professionals, and their wishes to connect with clients and inspiring colleagues. The counsellors are from as diverse cities as Buenos Aires, Copenhagen, and Singapore, although Berlin still stays the most densely represented. And there almost isn't a single therapy approach that isn't offered.
With more than a year of different variations of lockdown, therapy-seekers and practitioners alike have not only gotten used to the online format, they have also experienced its advantages and effects first-hand. Online therapy has resulted in somewhat of a democratization of therapy, meaning a young tech-savvy therapist in Slovenia has the same chances of offering her services as an experienced therapist living in a mekka of therapy like Berlin. This democratization has in turn led to an added layer of flexibility, since clients more easily can fit in online sessions before starting work, or after finishing work, and accessibility since there is a better chance of finding a therapist who fits your precise needs (financially and personality wise), with the expanded pool of therapists offering their online services globally.
And this is where we are now: Hoping for a therapeutic silver lining, where online counselling means less stigma around mental health, and an increased focus on what makes therapy successful means that more people are looking for the right matching counsellor like they're looking for the right fitting partner.
Because while life is complicated, finding a therapist shouldn't be.
Find the perfect therapist for your needs here, or if you're a therapist looking for great matching clients, sign up here.