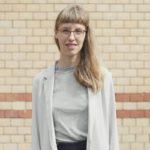 Johanne is a Danish psychologist trained in behavioral methods and the co-founder of It's Complicated. She completed her education as a psychologist at the University of Copenhagen in 2013, with a master's degree and experience within the fields of narrative therapy, cognitive-behavioral therapy and acceptance and commitment therapy (ACT).
Reading Time:
2
minutes
Last Updated on October 13, 2023 by It's Complicated
Two years ago we asked a big cohort of counsellors what they needed from a therapy platform, and they mentioned three things: community, clients, and invoicing. At that time we were only serving the first two needs, but were, as therapists ourselves, really longing for an easy billing system.
Because, the thing is, being a therapist is admin-heavy. There are booking arrangements and back and forth client communication, re-scheduling, accounting, and keeping your space stocked up and neat and tidy. ​​Unless you're an Esther Perel type of superstar counsellor who can afford to actually have a secretary to manage all of the above tasks, it's useful to have as a rule of thumb that 20% of your time will be spent on admin. And for those counsellors who don't have a smart invoicing system, at least half of their admin work consists of creating and sending out invoicing, and keeping track of which ones have been paid and which ones need reminding.
That's why it was quite the relief when we finally had invoicing in place to easen the admin load. Invoicing was released almost exactly a year ago, and since then, more and more therapists are using this feature to help them in their work, so they can focus more on their craft of helping others.
There are two main ways invoicing is being used:
The first "pre-pay" option is my personal favourite: I simply send a session invitation with an invoice that needs to be paid in advance. My client confirms the session by paying for it, ensuring that both my client and I are committed to the session. No more payment reminders and unpaid no-shows, and I can spend less time creating manual invoices. I do brief therapy and sometimes I do only single sessions, so offering prepaid sessions suit me really well. After the session has taken place I can view and download the invoice by going to the dashboard and going to "View all invoices."
The second option is co-founder Jakob Lusensky's preferred one. Since his practice (unlike mine) is defined by a lot of continuity and long-term processes and commitment, the risk of no-shows and clients not paying is very low. Therefore gathering the sessions into one end-of-the-month invoice makes more sense. It's easier for both him, his clients and his accounting with these bulk invoices.
So no matter whether you're like me, only doing a few client sessions a week next to my employment, and needing them to be be pre-paid so you don't have to remember to chase down payments, or whether you, like Jakob, have a full private practice with 20+ clients a week, the invoicing system can work brilliantly for you.

To read more about the invoicing function and the other features on our platform check out the FAQ.