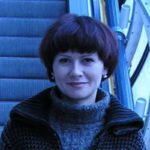 Nataliya is a psychoanalytically oriented psychologist from Russia. She works with adult clients speaking Russian & English. She wishes to help you to understand the roots of your suffering and support your movement to better life.
Reading Time:
3
minutes
Last Updated on October 13, 2023 by It's Complicated
Our culture places such a high value on the process of communication that it is not always convenient for us to tell someone that right now, we want to be alone. We try to justify our desire to be alone by using excuses, such as, the need to finish a project. However, there may be a much deeper reason that drives us – the need to be around someone else, as it's easy to forget who you really are.
Maybe we may need to begin by differentiating loneliness and aloneness. Aloneness is the conscious choice of being alone as opposed to the lack of choice and social isolation associated with loneliness. Loneliness is a big issue at the moment in the big cities, such as Berlin, for example, where people are involuntarily alienated from each other in the performance of their social functions and cannot find objects and forms of intimacy.
Those who are suffocated by a lack of privacy take other people very seriously – perhaps even more seriously than those who have a high desire for companionship. We listen carefully to others, give ourselves to others, respond with emotion and with empathy. But at a certain point, we may feel that we have had enough of conversations that take us away from our own thought processes. Perhaps we have had enough of external demands that put us in a state of shock and push us to superficial optimism that denies our right to feel our hidden, inner melancholy.
We need solitude, because life among other people takes place too quickly. The pace is relentless: other people's witticisms, other people's insights, and someone else's excitement. Have you ever had the experience when five minutes of public life leads to an hour of analysis? This is a good example of how our minds do not immediately realize all of the emotions that affect us, or ones that are just felt. For instance, it is possible that someone fired a discreet but well-aimed shot, and we did not have time to realize that we were hit. We need some time to calm down and formulate an explanation for why we reacted so badly. We are more vulnerable than we like to think.
Returning to ourselves, we do not become enemies to others, our aloneness, on the contrary, becomes a contribution to the wealth of social existence. We tend to be solitary, not because we despise humanity, but because we respond appropriately to how the interactions of others affect us. Without alone time, we would lose the originality of our own thinking. We would lose a lively and authentic perspective. We'll be like everyone else, in a bad way. Privacy of the required duration can actually be a prerequisite for becoming a more attentive and reliable friend and companion.
Aloneness does not equal loneliness because it means being in touch with some inner parts of our souls, representing the other; it is some kind of inner dialog with important others. How could we spend time alone? Some down time activities like reading, writing, playing an instrument, meditating, going for walks are always available for us. We can use such activities that give the mind a chance to refresh, imagine and explore, connect something disconnected inside us and hopefully relieve itself from any niggling worries or doubts.
Psychotherapy is the very specific communication that helps us to understand ourselves, to understand our inner world in the presence of another human being, who is there with us and there for us. If loneliness is the consequence of our problems with communication, psychotherapy can help us establish close and mutually satisfying relationships.