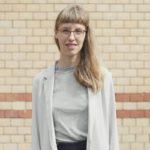 Johanne is a Danish psychologist trained in behavioral methods and the co-founder of It's Complicated. She completed her education as a psychologist at the University of Copenhagen in 2013, with a master's degree and experience within the fields of narrative therapy, cognitive-behavioral therapy and acceptance and commitment therapy (ACT).
Reading Time:
2
minutes
Last Updated on October 13, 2023 by It's Complicated
The match means everything. This is one of the cornerstones of our therapy platform, and it's a well-documented fact of therapy. For a therapy process to be succesful and thus healing, you need to find a practitioner who you can trust and where a good alliance can be built. In the end, it's this relationship that supports psychological betterment.
So how can the chances of a so-called good therapeutic fit be increased? The science of chemistry is a complex one, entailing many relational dimensions, but most people agree that a common frame of reference helps. This is the reason that the It's Complicated platform has a filter that allows the therapy-seeker to search for and pair with a therapist that aligns with their cultural identity, religious belief system, gender, and sexuality.
Finding a practitioner who understands your identity plays a crucial role in the healing journey, and that's why representation in therapeutic spaces matters so much. It's also why I couldn't believe It's Complicated's luck when our path serendipitously crossed with SEED SPACE, and conversations around therapeutic inclusion and representation started sprouting.
SEED SPACE is a conscious healing space curated for women of colour, and open to allies. It is a place where wellness is decommodified, decolonised, and practiced with integrity and inclusion.
The collaboration between SEED SPACE and It's Complicated wishes to amplify the profiles of women of colour practitioners to give the women of colour community direct access to mental health professionals that can resonate with the challenges experienced in BIPOC communities.
So for the rest of Jan 2023 and onwards, we'll be chatting with the inspirational biwoc identifying practitioners on It's Complicated about their own experience navigating therapy from a professional perspective — how they practice, and on their background in general.
If experiencing discrimination and/or racism precipitates the need for therapy, the already arduous process of finding a therapist with availability is only made further complicated by a lack of therapists with a similar cultural background and experience. Life's complicated and finding a therapist at the best of times can be tricky — It's Complicated X SEED SPACE hopes to bridge this gap.