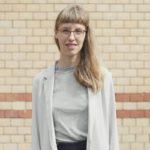 Johanne is a Danish psychologist trained in behavioral methods and the co-founder of It's Complicated. She completed her education as a psychologist at the University of Copenhagen in 2013, with a master's degree and experience within the fields of narrative therapy, cognitive-behavioral therapy and acceptance and commitment therapy (ACT).
Reading Time:
3
minutes
Last Updated on October 30, 2023 by It's Complicated
Introduction
Panos Chronis and I recently hosted a workshop in the community aimed at helping therapists grow their practices. The experience was rewarding, reminding us of the foundations upon which 'It's Complicated' was built. In this blog post, we'll delve into the key takeaways from our workshop and explore essential strategies to help you grow your therapy practice.
Networking Effectively
Building a successful therapy practice begins with effective networking:
Join Professional Associations and attend workshops, conferences, and networking events.
Leverage social media to join relevant groups and actively participate in discussions.
Collaborate with professionals from other fields, forming your "power team" for mutual referrals.
Share your knowledge and expertise within the community, providing value to your peers.
Finding Your Niche
Identifying your niche is crucial for standing out in a competitive market:
Reflect on your passions and observe what resonates with you in therapy.
Evaluate your skills and identify gaps in the market for underserved populations.
Define your ideal client based on factors like age, gender, and specific challenges they face.
Self-Promotion
Overcoming self-promotion barriers and myths is essential for attracting clients:
Create a clear and credible online profile highlighting your services and unique value.
Incorporate testimonials from satisfied clients to build credibility.
Utilize blogging and social media to showcase your expertise.
Develop a concise pitch that tells a client success story, highlighting your added value.
Tools to Connect with Clients
Utilize various tools to connect with and engage clients:
Embed widgets on your website for easy client interaction.
Create courses via the community with workbooks to provide additional value.
Share psychoeducational videos on social media to educate and engage your audience.
Other Channels
Explore additional channels to expand your reach and credibility:
Consider Employee Assistance Programs (EAPs) and online directories like 'It's Complicated.'
Collaborate with businesses or professionals serving a similar target market.
Offer to speak at local events, schools, or conferences to increase visibility.
Regularly publish articles or blog posts to establish yourself as an expert in your field.
Leveraging AI
Harness the power of AI to streamline and enhance your practice:
Optimize your online profile text using AI tools.
Use AI to generate blog post ideas and resources for clients.
GenAI can function like virtual assistants, for instance by providing fast access to cases we feel we need more information on, or give us ideas for tailored treatment plans which we then flesh out.
Conclusion
Growing your therapy practice is an ongoing journey that requires dedication and strategic effort. By networking effectively, finding your niche, promoting yourself confidently, using the right tools, exploring various channels, and leveraging AI, you can take your practice to new heights. Remember, you're not alone on this journey; your community here at 'It's Complicated' is here to support you. Embrace the opportunities for growth, and you'll be well on your way to having a thriving practice.
---
Benefits of listing your practice through It's Complicated
We aim to be the world's most diverse therapy platform and are strictly inclusive to all identities
Access to a community of 500+ therapists, skills workshops, supervision, and in-person events
Easy online booking: Manage your calendar efficiently and reduce your workload
Get paid in advance to reduce no-shows: You can also send invoices manually at any time
Secure messaging: Encrypted video and messaging service meets the latest standards for secure communication, for you and your clients' safety
Membership comes in three tiers starting from less than €20
Built for therapists, by therapists, It's Complicated is the only international counselling platform that doesn't just help people find the right therapist, but also supports the therapists in their craft of helping others. With GDPR-compliant video software, encrypted messaging, and easy invoicing, It's Complicated is the only tool you need to do therapy. If you are in a crisis use instead one of these resources.