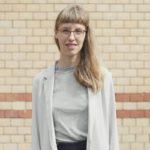 Johanne is a Danish psychologist trained in behavioral methods and the co-founder of It's Complicated. She completed her education as a psychologist at the University of Copenhagen in 2013, with a master's degree and experience within the fields of narrative therapy, cognitive-behavioral therapy and acceptance and commitment therapy (ACT).
Reading Time:
3
minutes
Last Updated on November 21, 2023 by It's Complicated
Are you wondering how to make it as an online therapist? 
In today's interconnected world, freelance private practitioners on our platform It's Complicated have a unique opportunity to provide online counselling to clients from different corners of the globe. This exciting endeavour can be incredibly rewarding, but it's essential to navigate it with a clear understanding of the specific rules and regulations that apply in various countries. In this article we'll give you a rough guide to online counselling as a budding freelance therapist.
The Potential and the Complexities
Imagine being a psychotherapist with years of rigorous training in Germany, where the title is protected and carries a high degree of professional recognition. Now, consider the landscape in Denmark, where the term "psychotherapist" isn't protected, and qualifications may vary widely. Such variations are not uncommon globally, and they highlight the complexity of providing online counselling across borders.
Researching Country-Specific Requirements
Before you embark on the path of international online counselling, consider these vital steps:
Country-Specific Regulations: Start by researching the specific regulations governing therapists and counsellors in the country where your client resides. Each country has its own rules, and they can vary significantly.

Example: In Germany, becoming a psychotherapist involves rigorous training and is a protected title. However, in Denmark, the title "psychotherapist" isn't protected, and qualifications may differ.

Health Professions Boards: Identify the relevant health professions board or licensing authority in the client's country. Visit their official website or reach out to them directly to understand the precise regulations and processes for foreign therapists.
Insurance Coverage: Review your malpractice insurance policy to ensure it covers international service provisions. Speak with your insurance provider to explore necessary adjustments or additional coverage options.
Professional Organisations: Consult professional organizations specific to your field, such as the German Society for Psychotherapy (DGPT) or their counterparts in your country. They may offer guidance and resources related to international online counselling.
Best Practices for Online Counselling Across Borders
Once you've conducted your research, here are some best practices to consider:
Informed Consent: Clearly communicate to your international clients the jurisdiction in which you are licensed and the limitations of your practice. Ensure they understand the implications of receiving online counselling from another country.

Example: If you're a psychotherapist from Germany providing counselling to a client in Denmark, make it clear that your training and qualifications adhere to German standards.

Continued Education: Stay updated on international counselling practices, cultural sensitivity, and any legal changes that may impact your practice. Attend workshops and training sessions to enhance your skills.
Peer Consultation: Engage with fellow practitioners experienced in international online counselling. They can provide valuable insights and guidance based on their own experiences.
Ethical Considerations: Uphold ethical guidelines set by your profession, even when practicing online across borders. Maintain client confidentiality, professionalism, and the highest ethical standards.
Embracing Global Connections
The world is more interconnected than ever before, and the possibilities for freelance private practitioners are vast. By understanding and adhering to international regulations and best practices, you can offer meaningful support to clients worldwide, regardless of geographic boundaries.
At It's Complicated, we empower our practitioners to thrive in a diverse and dynamic world. We hope this online counselling guide assists you in navigating the exciting journey of therapy and counselling across borders. Remember that each step you take is an opportunity to make a positive impact on individuals around the globe, fostering a global network of healing and support.
---
Benefits of listing your practice through It's Complicated
We aim to be the world's most diverse therapy platform and are strictly inclusive to all identities
Access to a community of 500+ therapists, skills workshops, supervision, and in-person events
Easy online booking: Manage your calendar efficiently and reduce your workload
Get paid in advance to reduce no-shows: You can send invoices manually at any time
Secure messaging: Encrypted video and messaging service meets the latest standards for secure communication, for you and your clients' safety
Membership comes in three tiers starting from less than €20. View pricing plans here.
Built for therapists, by therapists, It's Complicated is the only international counselling platform that doesn't just help people find the right therapist, but also supports the therapists in their craft of helping others. With GDPR-compliant video software, encrypted messaging, and easy invoicing, It's Complicated is the only tool you need to do therapy. If you are in a crisis use instead one of these resources.