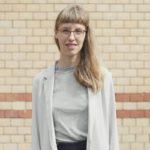 Johanne is a Danish psychologist trained in behavioral methods and the co-founder of It's Complicated. She completed her education as a psychologist at the University of Copenhagen in 2013, with a master's degree and experience within the fields of narrative therapy, cognitive-behavioral therapy and acceptance and commitment therapy (ACT).
Reading Time:
3
minutes
Last Updated on October 13, 2023 by It's Complicated
The war in Ukraine has turned a large amount of people into part-time activists, with many counsellors offering free psychological services for those directly affected by the war, and volunteering in whichever way they can. Some mental health professionals are doing psychological first aid at the front line, while others are offering pro bono sessions through the #therapistsforukraine initiative.
One of the actively volunteering counsellors involved in this latter initiative is Wendy Vitalich, licensed clinical psychologist and psychotherapist based in Los Angeles. She has already spoken with two different women brave enough to share their stories and situations entailing so much sadness, fear and guilt from being forced to leave their country and loved ones behind.
The following text was first shared by Wendy to a network of volunteering counsellors:
I had a session with a Ukrainian woman who is in Spain and many of her family members are stuck in Kherson, which is a town under Russian siege, not talked much about in the news. Her sister-in-law, Kateryna Melnyk, and 3-year-old niece were able to get to safety after 7 grueling days. Kateryna's husband, my client's brother, is still in Kherson. My client is suffering with PTSD, sadness and guilt. Her sister-in-law wrote this piece and gave me permission to share it:
The Forgotten Ukrainian City
Right now there are 240,000 people in Kherson, Southern Ukraine, whose once happy, normal lives have been destroyed by Putin's war.
Dead bodies line the streets, where our children used to play – executed by Russian soldiers for resisting the occupation.
A warning to anyone else who might be brave enough to step forward and say "this is wrong".
Until a few days ago, Kherson was my home.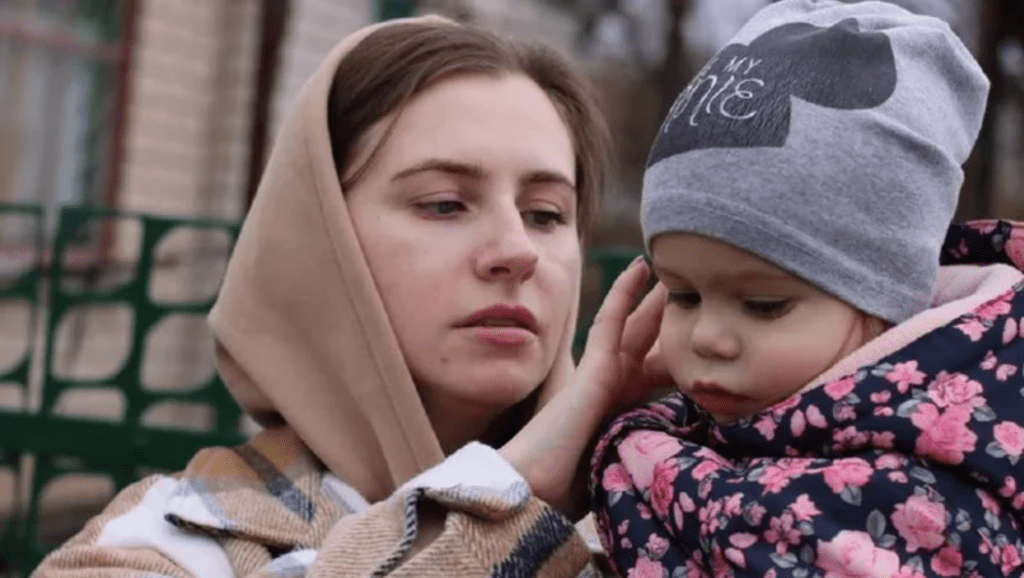 Now it's my tragic past. A place my 3-year-old daughter will have no memory of as we build a new life with relatives in Germany.
We were among the lucky few to get out.
Fleeing the city at 5am one morning as sirens filled the air, living in our car for a week as my husband drove us to the Polish border, before we kissed goodbye. Perhaps for the last time.
My husband stayed behind to help others flee the fighting and to perhaps even be forced to fight himself in the end. We don't know when, even if, we'll ever see each other again.
I count my blessings but I pray for my husband – all of the husbands and fathers bravely staying behind to try and put right this atrocity – and for the hundreds of thousands of families now trapped in Kherson with no chance of escape.
Putin's war will be a long one, but conditions in Kherson – the first major city to fall and be fully occupied and controlled by the Russian invasion – are worsening by the hour.
Food prices have quadrupled there and continue to rise. In a few days there may not even be any food to buy.
Medicine and fuel supplies are almost gone, and humanitarian aid can't get through to help the hundreds of thousands crying out for help each day.
If you're reading this, you have an opportunity to save lives with just a few clicks.
We must raise desperately-needed funds to buy food, fuel and medicine locally in Kherson, that can be distributed to those that need it most.
If food supplies run out in Kherson – which looks like it will happen within weeks, if not days – all funds raised will go towards transportation to get supplies into the city and into the hands of those who need it to survive.
Kherson isn't talked about much in the media, perhaps because it's the one place where Putin seems to have achieved his objectives so far.
But every day and night, my phone pings with messages family and friends still trapped inside the city.
My heart breaks as I listen and read about the horror film their life has become.
If the people of Kherson are to survive they need our help. Anything you can do to assist will be welcomed and appreciated beyond belief by the people there.
In fact, whatever you can offer will literally save lives.
Every little bit counts.
Thank you so much for being there for my city.