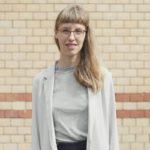 Johanne is a Danish psychologist trained in behavioral methods and the co-founder of It's Complicated. She completed her education as a psychologist at the University of Copenhagen in 2013, with a master's degree and experience within the fields of narrative therapy, cognitive-behavioral therapy and acceptance and commitment therapy (ACT).
Reading Time:
< 1
minute
Last Updated on October 13, 2023 by It's Complicated
The last Friday of April marked another inspiring therapist meet-up in Berlin. Following tradition, we engaged in a thought-provoking group discussion, this time centered around the pressing theme of AI and the future implications it will have on therapy.
The attending therapists raised many interesting questions:
Does AI primarily pose a threat to manual-based therapeutic approaches?
How will AI therapists navigate the complexities of transference, counter-transference, and the unconscious?
Will we see a trend in health insurance companies leveraging the therapeutic potential of AI?
Can the therapeutic match (known to be the most important predictor for the successful outcome of therapy) save human therapists from extinction?
Or will the allure of 24/7 tools and support from a therapy bot diminish the significance of a strong rapport with a human therapist?
The ensuing conversation reflected a blend of dystopian concerns and hopeful prospects since everyone acknowledged that the rise of AI presents both challenges and opportunities for therapy.
AI may offer convenience and efficiency, but there was a general consensus that it cannot replace the depth of human connection and emotional insight provided by human therapists.
In fact, as AI becomes more integrated into our lives, perhaps the value of human therapists who can offer personalized care will increase.
I imagine the therapy room remains a sanctuary for genuine human connection, where clients can explore their vulnerable sides in a supportive environment.
Since the transformative power of human connection can't be replicated by AI, hopefully by embracing technology while preserving compassion and empathy, therapists too can adapt to meet changing needs.
And who knows: In the face of AI's advancements, both in the realm of work and its added toxicity to social media, human therapists might assume an even more indispensable position in fostering mental well-being.