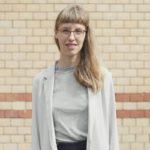 Johanne is a Danish psychologist trained in behavioral methods and the co-founder of It's Complicated. She completed her education as a psychologist at the University of Copenhagen in 2013, with a master's degree and experience within the fields of narrative therapy, cognitive-behavioral therapy and acceptance and commitment therapy (ACT).
Reading Time:
< 1
minute
Last Updated on October 13, 2023 by It's Complicated
When updated and used correctly, your calendar can be your online secretary and take a load off your back.
Your booking system is probably the most important factor in making your services accessible to therapy seekers. Think of it like this: When used right, your booking system can function as your 24/7 online secretary.
Even when you're in session or stopped working for the day, clients might want to book in a session with you. By having access to your calendar, clients can browse through the times you have available and book an appointment without waiting for your reply.
Your calendar can turn profile views into actual bookings and ease your admin-load

Our statistics show that a therapist with an activated calendar is more likely to get referrals. This is because activating your calendar means that you're featured when people search for a therapist with availability within a week.

And updated calendar is also one of the most significant features to ease your admin load. More specifically, it can save you a lot of time-consuming hassle, since it circumvents the usual back-and-forth messaging of booking in sessions.
So how do I make best use of my It's Complicated calendar?
And if you need help, always feel free to contact us.