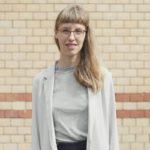 Johanne is a Danish psychologist trained in behavioral methods and the co-founder of It's Complicated. She completed her education as a psychologist at the University of Copenhagen in 2013, with a master's degree and experience within the fields of narrative therapy, cognitive-behavioral therapy and acceptance and commitment therapy (ACT).
Reading Time:
2
minutes
Last Updated on October 13, 2023 by It's Complicated
In the early days of Corona we strung together a short guide on doing online therapy, for both therapists and therapy seekers. Since then a lot has happened. You've probably been flooded with similar guides and information on how to make best use of the internet while being more or less socially isolated. And on our side of things, we managed to add a video feature to the platform! Here is all you need to know about our video tool.
Is the video tool safe?
Yes! We use Twilio as our video conferencing provider which end-to-end (E2E) encrypted using WebRTC security protocols. Read more here.
How do I prepare for my online session?
Before getting started with your online counselling session it's good to test your connection speed to see whether you have capacity for a high-quality video session. Your download rate should be at least 10mbit and upload 2mbit. You can test your connection speed here.
We recommend logging in 5 minutes before the scheduled time to make sure everything is in order. To access your session, login to your dashboard.
Once logged in, go to the messaging box where you have been communicating with the person you've scheduled a session with. Here you will find the video icon that you need to click to start your video session.
How does the video tool work?
Since we're aware that there are a lot of options for video conferencing out there, our focus has been on building the simplest and most secure video tool specifically for therapists. This involves features such as easily hiding your own picture (so you don't get distracted and self-conscious), high video and audio quality, and of course end-to-end encryption. Read the simple guide here.
How do I ensure privacy and getting the most out of a session?
With face-to-face sessions it is primarily the counsellor's job to ensure that the meeting space is private and confidential. But when working online this responsibility is shared. Therefore, it's best if you can communicate the following points to your client before the session starts (it goes without saying that you should follow these guidelines yourself):
Make sure that you are in a calm and quiet environment where you won't be interrupted.
Check that you cannot be overheard. The counselling experience depends on a feeling of safety and containment – so it's important that you are in a secure and confidential place, and best to be wearing headphones, to create the best audio conditions.
Make sure you give the session your full attention, by closing all other windows, tabs and applications. Otherwise, there's a big risk of being distracted by emails, pings and notifications during the session.
Finally, most people find it helpful to insert a break at least ten minutes before and after a session. Moving from a work situation (responding to emails for example) and into a session, followed immediately by another work session can impinge on your processing of a session.
What if I experience technical difficulties?
Some problems may still arise, even if you've made sure you meet the required technical standards. Internet outage, or sudden problems with the hardware, are examples of problems out of our control.
Discuss with your client what the "Plan B" should be, if there is a technical failure. Plan B may be to do the session over phone, if the wifi is down, or arrange to meet again at another time.
Please, if you have any further questions about the video tool, or have any feedback for us, contact the team at support@complicated.life.