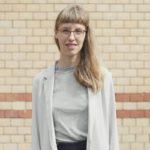 Johanne is a Danish psychologist trained in behavioral methods and the co-founder of It's Complicated. She completed her education as a psychologist at the University of Copenhagen in 2013, with a master's degree and experience within the fields of narrative therapy, cognitive-behavioral therapy and acceptance and commitment therapy (ACT).
Reading Time:
2
minutes
Last Updated on October 13, 2023 by It's Complicated
Booking widgets are pieces of code that you can embed in social media posts or on your private webpage, so that clients can easily contact you and book a time.
Even when you're doing therapy or stopped working for the day, clients might want to book in a session with you. By using It's Complicated's free online booking widget, clients can browse through the times you have available and book an appointment without waiting for your reply. The widget is a simple way to turn profile views into actual bookings. It's like having an online secretary working for you around the clock!
A booking widgyousay?
A widget sounds like a wizard's magic accessory, but it's actually just a simple piece of code that you can add to your private webpage or a blog post to allow clients to see your calendar with your availabilities. This can save you a lot of time-consuming hassle, since it circumvents the usual back-and-forth messaging of booking in sessions.
This is how it looks when I've embedded the code for my calendar into this blog post:
How to install the widget
In your dashboard, go to Social Widgets. Here you can choose to display the widgets for your calendar only, profile only, or calendar and profile. You can also find widgets for a profile badge and a simple contact button. To add the preferred widget, you simply copy the code to your website source. Whether you have a WordPress site or a Weebly or Wix homepage, you then open your website backend, find an element for implementing the widget code, and paste the copied code into the element.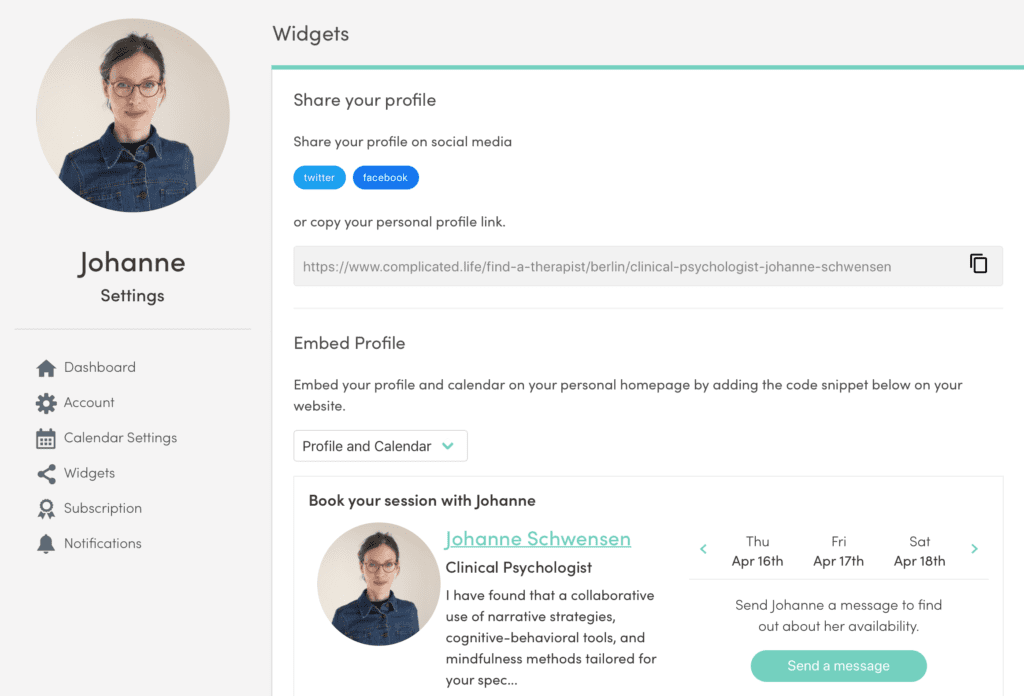 If you have any questions about how to embed your booking widget, feel free to contact us, and we'll assist you.