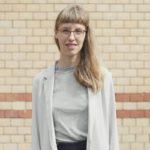 Johanne is a Danish psychologist trained in behavioral methods and the co-founder of It's Complicated. She completed her education as a psychologist at the University of Copenhagen in 2013, with a master's degree and experience within the fields of narrative therapy, cognitive-behavioral therapy and acceptance and commitment therapy (ACT).
Reading Time:
3
minutes
Last Updated on October 30, 2023 by It's Complicated
Even if you've never considered doing online counselling, your perspective might currently be shifting. With these Corona-plagued times, an ever increasing part of the world has to practice social distancing, and so many of us therapists are forced to move our practices online. So where do we start?
Karina Lins is a Danish psychologist, author, and systemic psychotherapist who has many years of experience working with individuals and couples both offline and online. She reckons that it's different seeing clients online, but not better or worse than doing in-person therapy. Although there's the risk of missing out on some visual cues, the online experience sharpens her hearing, she explains. It's even as if she sometimes reaches a deeper level of listening. And the research validates her experience, showing that online therapy can be as effective as face-to-face therapy.
With the COVID-19 situation tightening it's grip on our daily lives by the minute, Karina will have to tend to her client base doing mostly online therapy. This made her realise that she probably has many colleagues who aren't used to having online consultations, and would benefit from a guide on how to do this.
Being a helpful people-pleaser, as the therapist breed tends to be, Karina has compiled her insights about conducting online therapy in this YouTube video. But since it's in Danish, I've asked for her permission to convey the gist of her guidelines into the following tips. (I've taken the liberty to merge and reinterpret some of the suggestions, and I've also added a few pieces of advice, based on my own experience with online therapy.)
So here it is, your essential guide to doing online therapy:
1. Make sure that you are sitting somewhere comfortable and undisturbed, just like if you were seeing the client in person. If you are very fortunate, you are still able to do online sessions from your therapy room, in which case, the clients that you were already seeing in person, will be familiar and comfortable with the surroundings. If you can't go to your therapy space, make sure that you have a quite and well-lit space to do your online sessions in. The space you offer online should feel as intimate and contained as if the session was happening offline.
2. Be transparent to create a sense of safety and security. An idea is to pick up the computer and show the room to the client, so that they get a good feel of your surroundings and see with their own eyes that there is no one else there. Also, if you're taking notes on a clipboard, simply tell your client this, and show the clipboard or notepad, so that they're not wondering throughout the session what that scribbling sound is.
3. It is also important that your client is sitting somewhere undisturbed. Best is even if you communicate this to your client before the session start, since you can't expect that this is something your client will have thought of. So much of our day-to-day communication happens in the online realm that it's easy to forget that the therapeutic space is more sacred and most importantly more confidential than most other conversations. Both Karina and your's truly have tried becoming almost dizzy from being "carried around" – this happens, for example, when clients are inadvertently disturbed mid-session, and therefore have to move rooms and take their therapist along with them.
4. Allow ample time for unforeseen technical difficulties. Perhaps the microphone needs to be granted access? Maybe the platform you're using only is supported by a certain browser? Does the platform need to be updated and reinstalled to function properly? Better if you try out the technology with a friend or colleague beforehand – there are just so many small technical difficulties that can appear, so you might as well be as prepared as you can be.
5. Make sure to use a platform that is secure and compliant with the rules for data privacy. In Europe this refers to GDPR compliance and in the States this refers to HIPAA compliance.
6. Use headphones to minimise the risk of not hearing the verbal nuances of what your client is saying.
7. Make sure that your email and other programs on your computer are closed, and that "Do Not Disturb" is turned on. This way you aren't caught off guard by a "ping" or otherwise distracted by an incoming email during your session. Since the computer is a plethora of possible distractions, safeguard the intimacy and focus of your session by having the session fullscreen and having all applications turned off.
These pointers are all targeted those who are getting started, but for your further development, it also makes sense to seek out a supervisor with an explicit focus on or significant experience with online therapy. This way the online aspect doesn't just become a side-note, but plays an active role in your growth as a therapist.
If you want help in taking your practice online, feel free to contact the It's Complicated team.