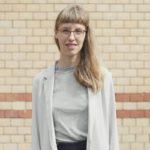 Johanne is a Danish psychologist trained in behavioral methods and the co-founder of It's Complicated. She completed her education as a psychologist at the University of Copenhagen in 2013, with a master's degree and experience within the fields of narrative therapy, cognitive-behavioral therapy and acceptance and commitment therapy (ACT).
Reading Time:
5
minutes
Last Updated on September 19, 2023 by It's Complicated
At the heart of all therapy is a client opening up and answering questions. But how often do we get to turn the tables and fire away at the therapists? Not enough, is what we think at It's Complicated, and that's why we're launching a series of interviews with its therapists. This way, you can learn more than the usual "My Approach" about the people you might choose as your therapist.
The first interview in the series is with Australian Cheyne McGill who works as an integrative counsellor in Neukölln, Berlin.
How did you decide to become a counsellor?
I have always had a curious mind and wanted to know how things work. As a young adult I often considered my own psychology and contemplated some of the bigger questions to life. After completing psychology electives in my initial bachelor of electronic arts, I often found myself talking to no end with a friend who was studying psychotherapy. She could see my interest and suggested that I enrol into the same course. I got a lot out of the study on a personal level and found it resonated well with me to help others who might also be asking similar questions. I have since been working in mental health for almost ten years.
What is your counselling philosophy?
I could say there are many, though one guiding principle is a belief that life is never static or assured, but often in flux and out of our control. Sometimes the only thing we have in our control are our thoughts and reactions, and even this can be difficult as we are emotional beings with innate drives and desires. The ironic well known saying 'the only thing that is constant is change' I see appropriate when finding the base of truth to work from in the counselling role. From this Existential leaning perspective 'awareness' takes centre stage of the counselling practice, as without it we are only certain to be lost in space. Awareness of self, the outside world, and the combination are guides in my practice to fully understand anyone's situation and move towards
real change.
What is the most rewarding thing about your work?
Seeing people gather momentum out of a place they are not happy with and into a direction of their choosing is a fantastic thing to witness. Knowing I might have been useful in creating this change is a great reward. The productive conversations that make therapy possible are exciting to be a part of. Helping people make good decisions and build lifestyles they are proud of makes me want to do the same.
What is the most difficult and complicated?
Interestingly communication is one of the most important elements of therapy and can also be potentially challenging. Therapeutic conversations can get into deeply meaningful and multilayered topics fairly quickly and concise communication is essential. Someone's history can have a big effect on the intention of what is being said. Combine this with the average person influenced by multiple cultures and their individual communication style, and things can get complicated. The power of attentive listening is invaluable for me in keeping on the same page and in clear communication. The use of different counselling skills like summarising and 'meta-questioning', which are questions about the questions, also confirm the direction of our
conversations and help to stay productive at all times.

What do you like doing in your free time?
Self-care is as important to clients as it is to myself. I find being creative is great therapy in itself. I'm passionate about making music and have done so on and off for many years. You can usually find me creating, watching, listening, or researching music in my spare time. Exercise is another activity I value and find it's effects to be like medicine. I try to swim, play football, cycle or be in the gym as regularly as possible.
What could I expect our first session together to be like?
I have an initial 30 min free first session for us to get to know each other and for you to voice your concerns. You can expect questions from me to understand the bigger picture of your situation, but equally as important I would encourage you to ask any questions you have. You can expect to talk about the hopes you have for therapy and to discuss the goals you are seeking. This session is intended to see if I am the most appropriate match for you and your concerns. We should feel our relationship is trustful and productive.

What happens in a typical session?
Often sessions begin with discussing how things were in between our meetings and how the work of our last session affected you if at all it did. Other than this I try not to control where the session leads too often. I have faith that if we are on the same page the therapeutic conversation will go where it needs to. The really important things are never missed and will always come up again in the near future. As an integrative counsellor, I use the modalities I know well to be flexible and move with the client at their pace promoting awareness with appropriate questioning.

How do you help ensure I'm making progress in therapy?
This is where setting refined goals in early sessions and attending to them throughout therapy is important. Setting goals can feel irrelevant when someone is under immense stress or lost for meaning, but setting even ambiguous goals is a simple way to maintain progress. Solution Focused Therapy utilises these goals, and more importantly the barriers in the way to attaining them, in a pragmatic way to progress. If needed goals can be broken down into smaller more manageable and easily attainable steps. Doing this will not only ease anxieties about the sometimes daunting distance to the larger goals, but it also gives the opportunity to celebrate the smaller victories, which is essential in gaining momentum and keeping motivation. A little progress in someone's subjective well-being can be a silver thread in helping someone through the necessary hard work needed for lasting change.

How will I know if it's time to end therapy and how long do clients typically see you for?
This depends on many variables including how deep seated behaviours are, the relationship to coping skills and defence mechanisms, insight into the original concerns, expectations of therapy, and motivation. CBT and Solution Focused Therapy aim at behavioural change and resolving barriers to improving the quality of life as soon as possible. This may be appropriate for some but not others, and as an integrative counsellor I am conscious about providing what the client's unique situation requires. Some clients who are in search of greater meaning in life and establishing new beliefs that are more aligned to their values will require more sessions.
Some will only need several sessions and others will want to continue for prolonged periods. It may be the case that a client feels their situation has resolved enough for them to continue progress without therapy and then decide to return at a later date.

What advice would you share with therapy seekers to simplify their search?
Go with your initial instinct when viewing profiles. The relationship between you and the therapist is the most important aspect. You should be able to see if there is an appropriate and productive connection within the first few sessions. Unfortunately, it may take a couple of attempts to find the right therapist, but at the least, if you haven't felt like your story has been heard in the first couple of sessions I would recommend continuing the search.

What is your experience within your specialty of Men's Work?
I have experience in helping men work through different topics including life transitions like career and relocations, addictive or troublesome behaviours, understanding their role in contemporary society, and living up to expectations in work and family environments.
I also have experience working with men struggling to make sense of the Involuntary Celibate, Incel, community. The 'men's work' title also relates to my participation in several men's groups and experiential weekends. These activities focus on many subjects including personal development, modern masculinity and initiations into different stages of life. This experience has helped me form a relationship with the male identify that contemporary western society is sometimes void in providing.
Visit Cheyne McGill's profile here.