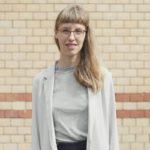 Johanne is a Danish psychologist trained in behavioral methods and the co-founder of It's Complicated. She completed her education as a psychologist at the University of Copenhagen in 2013, with a master's degree and experience within the fields of narrative therapy, cognitive-behavioral therapy and acceptance and commitment therapy (ACT).
Reading Time:
3
minutes
Last Updated on September 19, 2023 by It's Complicated
The time has come to talk to cultural anthropologist and sex therapist Madeleine Herzog. We hear her about the things that she is drawn to and her path to becoming a counsellor with focus on love, sex, and relationships.
How did you decide to become a counsellor?
Already in my first training as a Cultural Anthropologist I focused on relationships, concepts of love, belonging and connection. I was not only interested in these topics on a scientific level, it was also all I talked about with friends. Then, a few years ago when I felt stuck in my relationship and in my sexuality, I went to a couples and sex counsellor myself and was so amazed by how it changed my life. It helped me to understand myself, the relationships around me and the people I care about much more. It opened my eyes to so many things I was unconscious of before. I felt it made me a better human being. After all of this, the decision to become a counsellor myself felt very natural and easy.
What is your counselling philosophy?
I am drawn to so many philosophies and get inspired by many different theories, teachings and values. The most important principles to me, though, are authenticity and honesty on a foundation of love and compassion. Each relationship with a client is unique, I want to respect and nurture that relationship by being authentic and honest. In counselling that often means talking about uncomfortable truths, things we all are ashamed of or would like to keep under the rug. My understanding is that this only works in a healing, integrative way when it is based on understanding, love and compassion – for oneself and the other.
What is the most rewarding thing about your work?
To be there in a moment of understanding, integration, change and healing. When these moments happen it is as much of a surprise to the counsellor as it is to the client. They are unpredictable and can sometimes seem random but when they happen, the atmosphere changes and affects everyone in the room. It is so rewarding to be able to create a space for emotions to be felt, for people to get to know themselves on a deeper level and to see couples understanding their dynamics. The work feels very real and at the core of what we all think about when we lie awake at night.
What is the most difficult and complicated?
Love, relationships and sex are all around us. These things affect me on a personal level too, so I have to be aware when I want to jump to conclusions or when I don't distinguish between my own experience and what my clients tell me; I have to remain open-minded and always ask one question too many than one question too few. This is an ongoing task that can be difficult and complicated. Some days these things come easier, depending on what mood I am in, or what has happened earlier that morning or the day before. Therefore I am always checking in with myself and considering what I am bringing into the session that day, how I'm influenced by what is happening around me and the connection between me and my client.
What could I expect our first session together to be like? What happens in a typical session?
The first session is 30 minutes long and is for free, so that we can just get to know each other. I hear your story and you get a feeling for how I work. In all of my sessions but especially in the first one I ask a lot of questions and we talk about what is important to you in counselling, if you have any experience with counselling or therapy and how your life might look some time from now, once the counselling has had the effect you wish for. What happens in a typical session depends a lot on whether you are coming as an individual or a couple but it is mainly talking therapy.
How will I know if it's time to end therapy with you or reduce session frequency?
The reduction of session frequency or the end of therapy can be difficult topics. I check in with my clients on a regular basis to find out how they feel about the progress of the counselling, if there is something else they need, if they would to try a new approach, see a further therapist or counsellor and their overall feeling. These topics are part of therapy, and they also offer a way to understand patterns around how we end relationships, what we are afraid of in those moments – and to practice ending things in a different way.
What advice would you share with therapy seekers to simplify their search?
Listen to your intuition. Good/ Succesful therapy comes down to whether or not you click with your counsellor or therapist, feel safe to express everything on your mind and have a relationship of trust and honesty. It can help to write down the things that are important to you, as well as your concerns, and take these notes to your first session so that you remember to bring them up because the situation can feel so overwhelming.