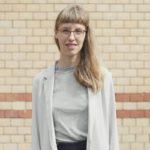 Johanne is a Danish psychologist trained in behavioral methods and the co-founder of It's Complicated. She completed her education as a psychologist at the University of Copenhagen in 2013, with a master's degree and experience within the fields of narrative therapy, cognitive-behavioral therapy and acceptance and commitment therapy (ACT).
Reading Time:
< 1
minute
Last Updated on October 13, 2023 by It's Complicated
A little over 10 years ago, I moved from Copenhagen to Berlin. A blue-eyed psychologist fresh out of uni, seeking to set up a private practice in a new and adventurous city.
I had heard that Berlin could be a little rough around the edges, and I knew that working as a private practitioner could be quite lonely. A solitary profession in a city known for its isolation. The combination made me slightly nervous.
Since I wasn't familiar with any supportive groups of people in similar situations, I simply googled "English-speaking therapist in Berlin" and Jakob Lusensky appeared on the first page. I reached out to him and asked if he'd like to meet for coffee, hoping to gain some insights on navigating the city as a mental health professional. He graciously accepted my invitation.
We met on a sunny autumn day on Sonnenalle, and it was immediately clear that I had found a kindred community spirit. In fact, we've been building therapy-related communities ever since, in various shapes and sizes.
Now, I am thrilled to announce the culmination of our grassroots efforts with the launch of our It's Complicated Community feature on Wednesday. Drawing from invaluable feedback gathered from our therapists over the past months, we've carefully designed a collaborative online space that facilitates networking and exchange among therapists worldwide.
Through this community, available in the dashboard for all Its Complicated members, therapists can connect with each other online and in person, and access an environment that fosters collaboration, knowledge-sharing, and overall professional growth.
This way, breaking the isolation of private practice work will no longer be a matter of serendipity or luck. Instead, we will provide a "holding space" for mental health professionals from all corners of the world.