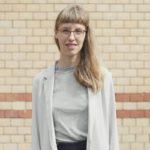 Johanne is a Danish psychologist trained in behavioral methods and the co-founder of It's Complicated. She completed her education as a psychologist at the University of Copenhagen in 2013, with a master's degree and experience within the fields of narrative therapy, cognitive-behavioral therapy and acceptance and commitment therapy (ACT).
Reading Time:
7
minutes
Last Updated on October 30, 2023 by It's Complicated
It's Complicated is a platform and community of counsellors that has been around for three years, and its founders have been in private practice for 9 years and counting. Also, besides having a smart matching survey, which helps therapy-seekers find what they're looking for, we also have our in-house psychologist and matching experts who guide people looking for the right therapist. All in all, this has taught us a significant amount about what clients are looking for and hereby also what increases a therapist's chances of getting client referrals. Read on to learn how to create a successful therapy practice.
Preliminary Insights Into Success
For most therapists it takes on average 6 months to build a somewhat sustainable part-time practice, for some it takes more, and for others they need only a month or two. This latter category, let's call them our shooting stars, have built thriving practices in no time. These are counsellors who now have wait lists, and so they're mostly using the platform for its management tools, not as a directory for getting client referrals.
One of these practitioners is Valentina, and though it's no mystery what makes her such a popular counsellor – heck, I've wanted to put myself on her wait list – I decided to ask her if she has some insight around her success.
"I think something that has served me really well is my authenticity: I'm not afraid to bring myself into the therapy room, and present myself as proudly socio-political, queer, poly, and constantly educate myself on social topics like race, gender, sex work, feminism, and the like," she replied. "I find my clients are seeking exactly this: someone familiar with their plight, who can empathise from a place of actual education on the topic, and even better, lived experience."
This answer made me eager to distill some key learnings from my own experience and the many conversations I've had with successful therapists into tips and recommendations for how to grow a successful therapy practice.
These are the six takeaways:
1. Be authentic & approachable
The first characteristic that cuts across the most sought out profiles on It's Complicated seems to be authenticity. Which of course beckons the question, what is an authentic presentation?
One way to portray authenticity is to make sure you appear comfortable and approachable in your photos (rather than staged, unnatural, or directed, like stock images). There's no problem in having professional photos taken (on the contrary, actually) but see if you can find a photographer who can make you feel good about yourself, or even better, maybe you have a friend who is good at taking professional looking portraits.
We all want to look nice and feel happy about our profile pictures, but keep in mind that your photos should also be realistic. There's a risk that you might be perceived as distant and inaccessible if your photos are too polished, and furthermore it can be disorienting for the client if there is a big discrepancy between how you look in your photos and in real life. When it comes to therapy, it's not good looks, but good vibes that makes a client decide whether you're the right match for them.
Something else that can add authenticity and manage expectations is adding photos of your office. This can prepare the client and minimize the barrier of entry of doing therapy. It might even add a degree of hope and safety leading up to their first session.
Finally, authenticity is all about displaying what makes you unique as a therapist, so ask yourself why someone might want to invest their time and money in you? What makes you stand out? Is therapy with you contemplative and requires a lot of depth work? Or is it more interactive and based on experiential exercises?
And this brings us to the next principle of building a successful therapy practice, which is how to make your profile description attract (the right) clients.
2. Play around with your description
It's worth spending more than a few minutes figuring out what you want in your profile text, since your description says a lot about who you are as a practitioner. In other words, having a description that portrays your background, your experience, your way of conducting a normal session, and the techniques you work with gives you a higher chance of finding the right clients, that is, clients with whom you will have a good alliance.
So, to break this down: Having a detailed, specific and straightforward description (instead of being too short or too vague and fluffy) will help prospective clients make an informed decision. The main success criteria for a good profile description is to give an accurate idea of what it's like to be in therapy with you – who are you? What's your therapy approach? What do you do in sessions?
Also, know that you don't have to be self-disclosing to have an appealing profile. How much you want to reveal about your background and identity most often depends on your therapeutic approach and your values. Some people feel comfortable sharing their political stance, religion, sexual orientation, and personal history and others do not. Both ways are just as valid, and while some therapists find it most natural to disclose information which gives potential clients some insight into what kind of a person they are besides their education and training, if this is not the way you work, stay true to yourself.
3. Don't be afraid to self-promote, but also don't be desperate
It's Complicated counsellors who've received a lot of client requests, have typically also been adamant at sharing their It's Complicated profiles on their own social media platforms. Not to mention adding their position (e.g. 'psychological counsellor at It's Complicated') to their LinkedIn profiles.
Another non-aggressive, low-effort strategy of self-promotion is to use the social widgets that you can find in your It's Complicated profile dashboard. Here you have a range of embeds you can incorporate into your email signature, your private website, or whichever other social media outlets you might use to connect to people. Of course, you can also simply add a hyperlink to your emails so that recipients easily have access to your It's Complicated profile, but the beauty of widgets is that, when used properly, they can work as your round-the-clock online secretary.
Another one of It's Complicated's very busy therapists is Frankfurt-based Kevin Monaghan, and he was so generous as to share how he went about building and promoting his practice in this post. He is actually a living example of having built a successful practice without being on social media, so this is just to say that if it isn't your thing to roam the therapy communities of Facebook, Instagram and TikTok, it isn't mandatory for growing a practice. Instead, you can spread the word about the services you offer through networking.
Something else that Kevin includes among the tips about how to build a successful therapy practice is trying to apply an abundance-mindset in order to not be too desperate for just any clients. He writes:
"We will see the long-term impacts of the pandemic for years to come, and therapy is becoming more understood in its place in our society. Resist the urge to say yes to every client because you need the income, trust me that it won't work out well. Instead, know what you offer and that your practice will grow."
My interpretation of this really spot-on perspective is that you shouldn't take on clients whose presenting problem doesn't fit with your competencies, or go too low with your fee to try to appease everyone.
4. Network and keep learning
It pays off to engage in both local and online communities for different types of networking and training opportunities. In fact, communities of mental health professionals can support you not just in keeping up the good work by helping you learn new methods and expand your frame of reference, but also in building your successful practice, since counsellors you meet might find your profile interesting and want to refer clients to you.
A good way to enter into mental health communities with a shared mission, would be to sign up for conferences or trainings that pique your interest and would be a valuable addition to your knowledge base.
The Brief Therapy Conference and the Insight Conference have been tried and tested by yours truly, and come highly recommended, but there are also easier, and completely local and free ways to get a sense of community and get the word out that you're looking to grow your practice.
For instance, I facilitate a very easy-going, yet professional online peer supervision group, where we tend to meet 10-12 counsellors at a time, usually based all over the world, and then we discuss a clinical case or a theme relevant to working in private practice. It may not seem obvious at first glance how this can help you get clients, but I sense that the more one mingles with other mental health professionals, the higher the chance that someone will have you and your area of expertise in mind when they have a client referral to pass on.
5. Join EAPs or agencies
Another piece of advice from both Kevin and Valentina is to join agencies or EAPs offering counselling sessions to employees. Kevin describes how for a lot of therapists, having an affiliation with an Employee Assistance Programme (EAP) can be the backbone of a successful therapy practice, offering a consistent stream of client referrals and income. Be aware, though, that the fees will often be reduced than those you may charge privately. That is the trade-off. It's Complicated has an EAP network of therapists as well, so if you're interested in being part of the pool of our therapists who get to work with companies and their employees, feel free to reach out and hear more.
6. Bring passion into your private practice
To go full circle, I want to come back to the topic of authenticity but from a different angle: that of value-congruence. What I see in those therapists who have had success in building their private practices is that the pillars on which their authenticity is built, seem to be made up of strong values, and career choices that are in line with said values.
When I asked Valentina how it is that her thriving private practice seems to be so congruent with her values, she answered:
"Clients have told me they never had a therapist who just immediately understands what it means to be non-binary and is accustomed to using they/them pronouns, or educated about sex work and has a feminist and intersectional perspective on the topics. It shocks me that this is the case, honestly, but I also get it. Psychology has been historically so entrenched in patriarchal, white-supremacist ideas of "normality", that I can imagine such ideas have been integrated in academia curriculums as well as clinics and workplaces. I actively work against such structures, bringing a multi-disciplinary approach to my practice, and checking my privilege and ignorance as I work. I suppose this demeanor – one in which I am peers with my clients, friendly, informal and politically aware – is appealing, especially during a time where we are finally seeing how personal politics really are. The revolution I am fighting for, I suppose, starts within us, and I am thrilled that so many people are signing up for therapy for exactly this: the journey towards wellbeing by unlearning traditional, oppressive ideas, and welcoming liberation and freedom within the self."
This makes me think that whether your passion lies within political activism, literature, club culture, parenthood, climate change, you name it, there's not just space for you to integrate that in your private practice. It seems that building a successful therapy practice from pillars that are congruent with your values and therefore ignite your passion is the sustainable and meaningful way to get clients who match with your skills and personality.
---
Built for therapists, by therapists, It's Complicated is the only international counselling platform that doesn't just help people find the right therapist, but also supports the therapists in their craft of helping others. With GDPR-compliant video software, encrypted messaging, and easy invoicing, It's Complicated is the only tool you need to do therapy. If you are in a crisis use instead one of these resources.