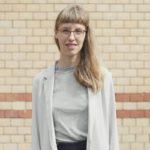 Johanne is a Danish psychologist trained in behavioral methods and the co-founder of It's Complicated. She completed her education as a psychologist at the University of Copenhagen in 2013, with a master's degree and experience within the fields of narrative therapy, cognitive-behavioral therapy and acceptance and commitment therapy (ACT).
Reading Time:
2
minutes
Last Updated on October 13, 2023 by It's Complicated
2019 was an important year for the Berlin-based therapy platform It's Complicated. The directory went live and grew into a lively therapy community. Now it looks like 2020 will be a year of many more healing conversations, helpful features, and supportive content.
What exciting things happened in 2019? An all-woman spacewalk in NASA's history went down, the first-ever image of a black hole was released, a donated kidney was successfully delivered by a drone, and – would you believe it? – pigs were seen using tools for the first time.

On a less grand scale something else pretty cool happened: A beautifully designed counselling directory that's easy to navigate was birthed in the therapy mekka of Berlin! Have you heard of It's Complicated? That's what the directory is called and it's growing by the day.

It's Complicated has a cute birth story: It came to life when two developers met with two counsellors to have lunch. Their offices were located in the same building and they were passing each other daily on the staircase, so it was only natural, and quite convenient, to get to know each other. In fact, convenience has since come to be one of the guiding principles of It's Complicated. When life is so complicated, at least there should be a simple and easy-to-use tool to find a therapist who can offer you support, right?

It's Complicated came into existence in 2019 and has grown organically to encompass a large part of the expat therapist community in Berlin. Since Berlin is where the majority of counsellors listed on It's Complicated have their base, the vision for 2020 is to grow outside this global village. It needs to be easier all over the world to find the right therapist who fits with your specific situation.

In 2020 It's Complicated won't just focus on making the search for therapy easier. The life of a therapist also needs to be simplified, because therapists who are on top of their game, are therapists who can do good therapy. That's why It's Complicated will continue to improve and add to the functionality of the therapist profiles. The calendar will be updated, invoicing will be integrated, and a referral program will be introduced to try to break the isolation of working as a private practitioner.

To end on the cheesiest but truest of all notes, a huge thank you is in place:

Thank you to all the therapists and people seeking therapy who have trusted It's Complicated and continue to trust its future development. For that that we are very grateful. Here's to a 2020 with more healing conversations, community, simplicity and support.
Visit the platform and check out the listed counsellors here.
Are you a counsellor who wants to be listed on It's Complicated? Then sign your practice up here.