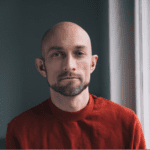 therapy, for me, is a space to explore what's happened in the past, what's going on now, and what might happen next, and to navigate these sometimes difficult roads we have experienced in order to get back to ourselves
Reading Time:
3
minutes
Last Updated on October 13, 2023 by It's Complicated
Common fears around going to counselling
is this the right time for me? how will i know?
in life, it is never quite the right time. we are very good at giving ourselves excuses and putting things off, so then we don't have to deal with the stuff. often, making small steps: researching therapists, finding out what therapists are in your area, maybe starting to tell friends/family about considering therapy (or not, if you prefer to keep yourself private), are all good indicators that you are preparing yourself for therapy. and making that next step might feel like the hard part: this is common for lots of people. to help, you can also request a short introduction session, or speak to the therapist by phone or Skype, put a name to a face before you start therapy. and of course, as human beings we can change our mind, and come back to it at a later date, and that's ok too.
i don't want to talk to a stranger
it is the therapist's job to make you feel comfortable, and give you the space and time to open up. the advantages of talking to a stranger are that they know nothing (initially) about your past, and are not involved personally in your life. and they won't get bored of listening to you, or try and give you advice like friends sometimes can do. therapy, then, becomes your own private space for you to talk to a trained professional about what's going on with you, without judgement.
therapy is too much of a commitment for me
therapy is a commitment, no doubt about it. however, there are different types of therapy out there which usually have a certain time frame associated with them. some are traditionally longer term e.g. Psychoanalysis, and others are classically tailored to shorter term work e.g. Solution Focussed Therapy & some types of Cognitive Behavioural Therapy. therapists will often make some kind of assessment, either formally or informally, in the first session to at least give you a rough estimate of how long therapy might be. also, lots of therapists do reviews throughout therapy to make sure you both keeping on track, that you are getting what you want from therapy, and that you are not just working ad infinitum. and from a purely practical point of you, it might be that you have some money set aside to work on some stuff you want to bring to therapy: again, you can discuss your expectations with your prospective therapist to see if this fits with either their assessment of you or their modality. i would also recommend reading my colleagues blog about what to look for when finding a therapist: https://18.185.92.33/how-to-find-the-right-therapist-in-berlin/
my problems are not bad enough. other people go to therapy, not me. other people are worse off than i am
we have this idea around mental health that things have to be really bad before we access help. consider how we treat our physical health, and the money and time we might put towards the maintenance of our physical body? also, what is difficult or worrying for you, may not be the same for someone else, but this absolutely does not make your experiences or feelings less valid. the therapist's job is to help you navigate and unpack what is important to you, whatever that is.
i'm worried that i will unleash a pandora's box of stuff that i don't want to deal with
therapy is a process of building self awareness on a journey of self discovery, of healing old wounds and finding new ways forward. you may discover uncomfortable truths about yourself. but the therapeutic process ensures that these are unpacked in an non-shaming and healing manner. it is true that sometimes clients may experience a dip after the first few sessions, particularly when difficult material starts to unfold. the therapist's job is to hold this space for you whilst this happens, to provide a safe enough space for the therapeutic work to happen. therapists also can not force you to talk about things you don't want to talk about. maybe it's not the right time for you, or you only want to delve into some aspects of your history: you're allowed to say no, or i'm not ready yet, and that's ok.
only privileged people or people with money go to therapy
it is true that historically therapy draws from a privileged, white, classist system. therapy is often seen to be something that those with education and money access, including the therapists themselves. but therapy itself has evolved from this, with a shift over the last twenty years or so to make therapy more accessible to all, including a divergence in the the types of therapy available. also, access to therapy may depend on your privilege, healthcare system you have been in, or have access to, and sometimes simply availability in your area, including the time you are able to commit, especially if you work long hours. therapy has become less stigmatised in terms of shame around mental health, and more people are openly accessing therapy, and talking about it with their friends and family. some therapists offer a sliding scale or reduced rates, often with limited space availability, to accommodate clients where access to regular income is limited.
Visit Philip Sheldon's counsellor's profile on It's Complicated here.