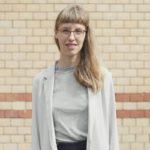 Johanne is a Danish psychologist trained in behavioral methods and the co-founder of It's Complicated. She completed her education as a psychologist at the University of Copenhagen in 2013, with a master's degree and experience within the fields of narrative therapy, cognitive-behavioral therapy and acceptance and commitment therapy (ACT).
Reading Time:
3
minutes
Last Updated on October 13, 2023 by It's Complicated
Amongst foreigners working as mental health care practitioners in Berlin, it's common knowledge that even if they have trained to be a certain kind of psychotherapist in their home country, German legal intricacies mean they can't just call themselves psychotherapists when promoting their therapeutic services. Instead, the go-to title for those who want to be on the safe side is "counsellor". Why is this?
To get a better grasp on the difference between counselling and psychotherapy — and why it's only a very specific subset of practitioners who are able to say that they practice psychotherapy — let's look at how the two kinds of services are defined.
Counselling
Counselling is usually defined as a private conversation aimed at solving one or more specific problems. This type of conversation can be carried out face-to-face, over phone, or through email. There are counsellors and counselling centers within certain fields of work, e.g. marriage counselling, drug / addiction counselling, educational counselling, but also targeted more general, personal issues such as life counselling, systemic counselling, coaching, and psychological counselling.
Especially when you compare psychological counselling with psychotherapy, it's not possible to completely separate the content and the method of the service. However, a general rule is that, in contrast to psychotherapy, counselling services should not treat any mental disorders of pathological value — which is also why the costs aren't covered by the health insurance. But then the question of course becomes: where do we draw the line between "normal" mental difficulties and mental disorders of pathological value? Because the line is blurry, this means that the overlap between psychological counselling and psychotherapy is significant.
Terms such as "psychological counsellor", "psychological coach", "systemic counsellor", or "life coach" are not legally protected in Germany — so it is not specified which requirements must be met for someone to be allowed to use these titles.
Often counsellors will be graduate psychologists and refer to professional titles like "Diplom-Psychologe", "Dipl.-Psych.", "Psychologe M.Sc.". In Germany, like in most places, these titles are protected by law and may only be used if someone has completed a degree in psychology. Frequently also graduate pedagogues or graduated social workers work in the field of psychological counselling. These graduates have completed a degree in social science , but they are taught less comprehensively about psychological skills.
Furthermore, being a member of a professional association can ensure that the counsellor is committed to a specific professional ethos and regularly participates in further education. Certificates awarded by such professional associations indicate that certain quality standards (e.g content and duration of training, conditions for participation, completion of certain modalities) have been met during training. However, these standards vary depending on the association or training institute.
Psychological psychotherapists
Psychological psychotherapists are graduate psychologists who have trained as psychotherapists. In their education, they have acquired comprehensive knowledge of the diagnosis and treatments of mental disorders.
The training courses are regulated throughout Germany by the Training and Examination Regulations for Psychological Psychotherapists and for Child and Adolescent Psychotherapists. They must take place at a state-recognized training institute and be completed with a state examination.
The training lasts three to five years and focuses on one of three modalities: psychodynamic psychotherapy, psychoanalysis, and behavioural therapy.
Since the end of 2018, systemic therapy has also been recognized as a fourth modality, meaning that now aspiring psychological psychotherapists can also train in systemic therapy. However, a license to practice systemic therapy is only possible in Berlin and North Rhine-Westphalia.
As said previously, there are many similarities between psychological counselling and psychological psychotherapy, and there are many problems that would benefit from both services. But in Germany, while the terms "psychological counsellor" and "psychological counselling" aren't legally protected, the title "psychological psychotherapist" require that a graduate psychological have undertaken extensive training at a state-recognized training institute.
This blog post is based on information from therapie.de.