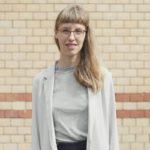 Johanne is a Danish psychologist trained in behavioral methods and the co-founder of It's Complicated. She completed her education as a psychologist at the University of Copenhagen in 2013, with a master's degree and experience within the fields of narrative therapy, cognitive-behavioral therapy and acceptance and commitment therapy (ACT).
Reading Time:
5
minutes
Last Updated on October 13, 2023 by It's Complicated
In the often arduous process of choosing the right therapist that suits your specific needs, we've boiled down the many factors into five key considerations that will simplify your search.
Finding the right therapist can be a complicated affair. Maybe you're looking for someone who speaks your mother tongue, perhaps you've been recommended a particular type of therapy, or – if you're like most people – maybe you don't have the faintest idea about what you want.
But, even though it's complicated ,  there are certain things you can consider that will make your search for a suitable therapist more clear. Here are the five most useful things to keep in mind when looking for the right therapist.
1. The match means most
Study after study shows that what is important in deciding the outcome of therapy (i.e. whether therapy will have a helpful effect) is the match, also referred to as the therapeutic alliance, or just the relationship between the therapist and client.
There have been numerous studies examining the relationship between the therapeutic relationship and outcome, virtually all of which indicate that a positive alliance is indeed associated with successful outcome.
During the initial consultation with your therapist you usually can get a gist of the potential for a good alliance, and sometimes it might take meetings with several therapists before you find someone where there's a good match. The most important thing to remember is that you are certainly allowed to ask open questions to the professional you are meeting for the first time. Furthermore, know that you are not obliged to come back once you have been to a first consultation.
2. Be honest about your preferences
But before even choosing which therapist(s) you'd like to book an initial session with, it's good to first figure out which preferences for therapy you have, i.e. ask yourself if there are some basic characteristics that your practitioner has to have. For example, do you have wishes for the therapist's age, gender, ethnic or racial background, language skills, sexual orientation, training or other things? Maybe it's a deal-breaker that your therapist be a woman, or someone who shares some of your own cultural experience. Or would you prefer working with someone in your native language?
Both age and gender tend to be strong elements in people's choices. In regards to both preferences, there is no harm in going with your gut, but it could also pay off to second-guess your instinct. For instance, it can be a very rich and positive experience to work with trainee therapists who are under frequent supervision. And as for gender, let's say you can't imagine working with a woman, because you think you have mother issues. Couldn't there then be a value in working specifically with a woman?
3. What type of therapy do you need?
Nowadays there are many kinds of established therapeutic approaches, including psychodynamic psychotherapy, solution-focused therapy, cognitive behavioral therapy (CBT), acceptance and commitment therapy (ACT), gestalt therapy, and Jungian psychoanalysis (to name just a few).
Don't worry if you are not sure what particular approach would be suited to you. Your first appointment will be an assessment where you can discuss your issues and goals for therapy. Also, you may find that you are interested in more than one modality, but luckily many therapists are also what is known as 'integrative' or 'eclectic', meaning they are trained in several types of therapy they can mix to best match your unique preferences and issues.
If you don't have any experience with therapy as of yet, it might be helpful to learn a bit about common therapeutic approaches and find ones that seem appealing to you, so you can search for practitioners with experience in those approaches. For instance, if you know you want a briefer, tool-based process, you can look into Acceptance and Commitment Therapy, Cognitive-behavioral therapy, or Solution focused therapy. However, if you're at a point in your life and have a personality where a deeper exploration of your mind feels the most appealing, traditional or Jungian psychoanalysis or psychodynamic psychotherapy might be better for you.
As with so many other questions about therapy, there's no single best way to determine which kind of therapy is right for you. Much of your decision will come down to personal preference, and you may even try out a few different approaches before settling on one that works well for you.
When you are clearer about what you need, have a look here for therapists available in person and online.
4. How do I know if the therapist I've chosen is The RIGHT One?
This might be the most significant suggestion in picking your therapist: trust your intuition and ask yourself if you can imagine finding trust and alliance with this person. If the answer is yes, you are off to a good start.
Once you have made a choice and have worked with a professional for some time, you should continue to ask the question of whether your therapist is the right fit. Usually, a good therapist-client fit can be pinned down by asking these two broad questions:
1. Do I feel a good rapport with this therapist?
2. Is therapy helping me make progress?
If after a few sessions you're not sure you feel a connection with your therapist, it may be time to let them know it isn't working. You can discuss this question with your therapist and it might help the two of you assess how the journey is coming along, if you have missed any major road signs, or if you should end the process so you can try to find a therapist with whom there is a better fit.
5. Are the logistics in place?
Therapy requires both a financial commitment and a time commitment, and this is why you'll want to weigh certain logistical factors as you decide which therapist to work with.
Here are some things to consider:
Timing. Which days and times can you commit to therapy? If you have limited availability, search specifically for therapists with openings that suit your schedule, or ask therapists you're considering upfront if they have what you need. Making therapy a manageable part of your day-to-day life can help you stick to your commitment and get the most out of your sessions.
Location. Consider the commute to and from the therapist's office. If possible, it may be easier to see a therapist who has offices close to your home or your job. You can also consider expanding your search to include therapists who offer remote therapy sessions online, which can make scheduling easier.
Insurance. Will your insurance cover therapy, or can you expand your search to out-of-network providers? While in-network therapists tend to be more affordable, looking for one can be a long and arduous process depending on your insurance and location. There is also often the following benefits of self-payment compared to getting therapy covered by health insurance: anonymity, less bureaucracy, and free choice of not just the therapeutic method, but also the duration, location, language, etc.
Price. It's good to find out how much you can afford to budget for therapy. Some therapists offer a sliding scale fee for unemployed and/or students, so be sure to talk to potential therapists about whether their fees are flexible and what the cost to you would be for each session.
The process of choosing the right therapist is different for everyone, but by keeping these pointers in mind and focusing on what works best for you, you're likely to find a good matching therapist.
If you still don't know where to start in your search, remember that It's Complicated offers a listing where you can filter by price, insurance, location, availability, language, gender, and speciality.